Furniture & Chair Assembly
Relocating to a new place is not only about shifting all that you already own, but also about setting up your new office space. Creating a cozy and inspiring commercial workplace takes efforts, more so when you have just relocated. The entire process is time-consuming, and can often get extra expensive if you have not found the ideal relocation service provider.
Knightmoves Australian Business Relocations is the most affordable business and commercial relocation service provider with transparent expenses so that you know where your money was spent. Other than relocating, they also offer services to set up your new place, including chair assembly and furniture assembly.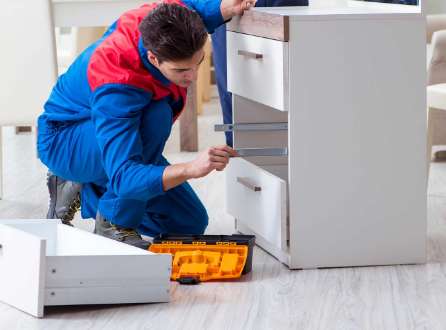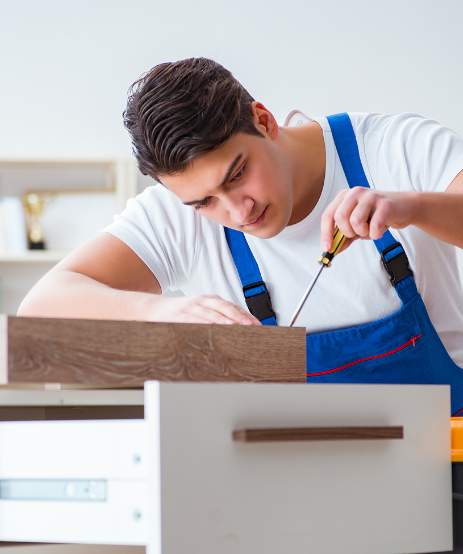 Chair Assembly and Furniture Assembly – how does it work?
In our experience, there can be several types of chair assembly and furniture assembly required right after shifting, most common causes being:
You may need assembly services for the dismantled furniture you just shifted to the new workplace.
You may have bought new furniture and chairs that require assembly.
Whatever your situation be, the professional assemblers at Knightmoves Australian Business Relocations can quickly and effectively finish the chair assembly and furniture assembly.
Experienced and professional assemblers
24/7 available customer service
Powered by the trust of Knightmoves Australian Business Relocations
No fixed time window, book as per your convenience
Affordable and transparent pricing with no hidden charges
A Trusted Name In Commercial Furniture Assembly
As our professional team is highly experienced, they can handle almost all types of new and old furniture with versatility.
By hiring one skilled team, you skip the hassles of having different workers for separate tasks. The furniture installers at Knightmoves Australian Business Relocations are handy to connect with and have a portfolio of handing diverse assembly work.
Committed to delivering on time, the service provider is reliable and will give you the best possible finish in the minimum required time.
We do not have rigid timeslots to operate for different clients. Our flexible routine has a reputation across Sydney, Brisbane and Canberra for helping you out when you need, wherever you need.
Need more information? Please write to us at info@kmbr.com.au and get an instant response, serving all your requirements aptly.