Security Modules
At Knightmoves Australian Business Relocations, we believe that the trust and security of our clients is our topmost priority. To continue delivering our high-end services to you, we keep experimenting with inclusions to enhance our security services. In the same spirits, we have added the security module to our line of premium state-of-the-art equipment.
Features of the security modules
These are lockable doors to ensure that your belongings are entirely safe there, throughout the process of relocating.
For wall and building protection against brushing or scratches, there are rounded edges in the modules, making it fully safe for moving up and down the stairs or along the walls.
The security module is designed to be water-resistant when properly locked.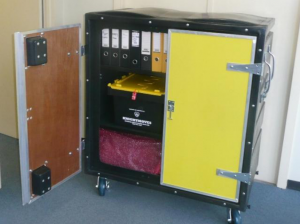 We understand that every shifting project comes with a different set of items in varying shapes and sizes. Therefore, our adjustable shelves are best in class for carrying documents and even electronic appliances, like the computer.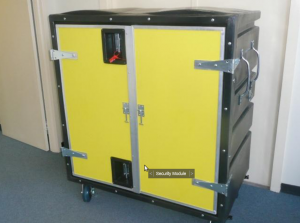 Our security services are not only trusted and promoted by our respected clients from commercial sector, but also by the government agencies. The high-class security module is the safest relocation module available in the market of Australia currently. Even a US law enforcement facility specifically uses the Security Module ®.
Are you also looking for security modules for shifting any commercial object? We are open to communicating with you at info@kmbr.com.au. Connect with us today to get a free quote on your requirement and talk to the professional removalists about your specific needs from the business.
At Knightmoves Australian Business Relocations, we are developing a game-changer in the relocation industry, merging the traditional system of trust with the modern technology of speed. We are currently stationed at Brisbane, Canberra, and Sydney, offering moving services across the country.