Organize - Downsize - Relocate
When planning a commercial relocation, most people approach the Organize - Downsize - Relocate process. While the process is simple, here is what Knightmoves Australian Business Relocations and other premium relocation services can provide:
Organize
Be it your office space, a school library or your warehouse, irrespective of the size, the first step is to organize and list down all the objects present in the space.
Once there is an ordered list, it gets easier to scan through it and filter out the things you do not need in your new space.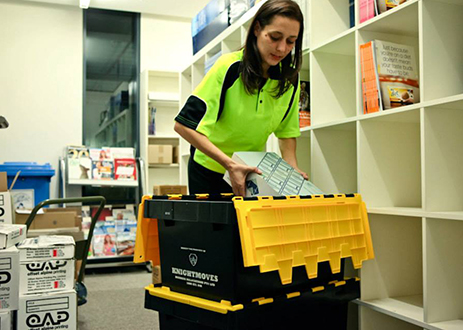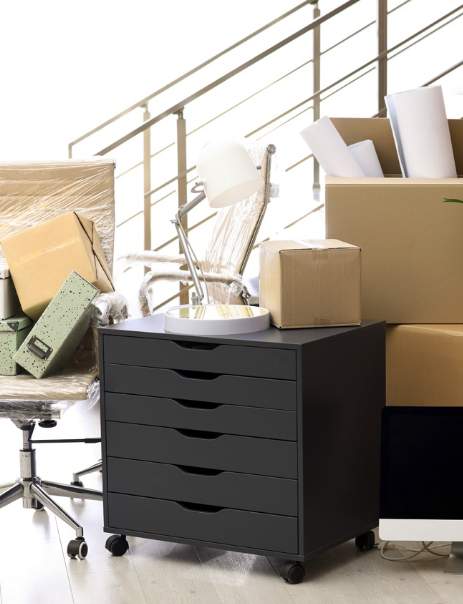 Downsize
Planning- Based on the size and requirements of your new business place, you can create a space plan and a solid list of everything you absolutely need there. It is the best to hire professional help as they can dedicate their time completely to focus on your project and plan things, considering all the aspects of relocation.
Sorting- Follow the OHIO (Only Handle It Once) rule to sort every since thing in the office. Our team of dedicated professionals can coordinate with you or anyone from your team to sort everything based on the following criteria:
Items to take along
Items to donate
Items to gift
Items to sell
Items to toss
All the boxes are clearly labelled on-spot to avoid any confusion. This applies greatly to schools where the library can have thousands of books to donate, gift, sell or take along.
Allocating- You already have a space plan and you have everything you need to take along. To make the best out of relocation services, you can also create plans of where exactly you need everything to be, in your new workplace. The skilled professionals at Knightmoves Australian Business Relocations can replicate the office in your imagination to reality, quickly, with your cooperation.
Be Realistic- Lastly, you have to be very realistic when downsizing. You should not try to discard everything just because it seems easier. You also should not hoard and shift all the items. Be calculative, practical and understand how business relocations work.
Relocate
Finally, when all the planning is done, trust the secure services of Knightmoves Australian Business Relocations to help you make your new office functional by quick removal and relocation facilities.
You must be having a lot of queries right now and our friendly customer service is eager to entertain you. Kindly mail us at info@kmbr.com.au or contact: 1800 871 646 (during office hours), 0414914624 (after office hours).