Moving Libraries
With the industry experience of business and commercial relocations, Knightmoves Australian Business Relocations also offers services to move libraries securely across Sydney, Brisbane, and Canberra. Their services are completely reliable and the cooperative staff helps you mention and meet all your specific needs. Knightmoves Australian Business Relocations are truly the library moving specialists.
The main challenge that comes while moving libraries is to maintain the sequential system of keeping books in a library. To serve that purpose exclusively, we have special numbered trolleys so that all the shelves of your library books can be sequentially moved too while relocating. We never tamper with your rows of books, ruling out the possibility of human error in placing the books alphabetically or genre-wise again.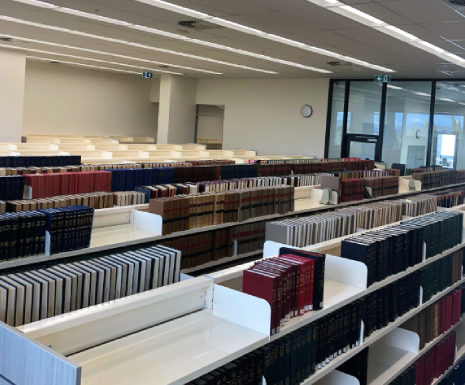 It's truly that simple for us.
At Knightmoves Australian Business Relocations, we understand the years of efforts that must have gone into setting up the library. Therefore, our service standards are nothing less than the best, for your convenience.
To us, the safety of your books is imperative. This is why our trolleys use the advanced lock system to protect the books from any damage or loss during the shift.
Looking for quick services for library moving? Call us at 1800 871 646, or at 0414 914 624 after the office hours. You can also email us at info@kmbr.com.au.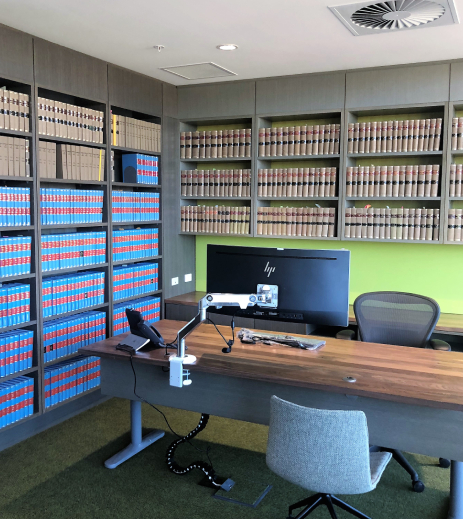 Features of our library moving services
Smooth interior sides of trunks to eliminate any book damage during transportation.
Standard height shelving available to avoid "dog ears" in books while relocating.
There are trolleys with the overall narrow build so that they can easily pass through the library shelves and collect books.
Quick access to the books is also available if you need to take out any book from the trolley while the relocation is in progress.
The efficient services of Knightmoves are completely reliable as our team is also trained to pack, shift and reinstall your library as the complete relocation package.
The sequential trolley numbering helps in arranging the books back at their place very effectively.
As the trolleys are fully secured from all sides. Its contents are not even visible, ensuring 100% security during relocation.